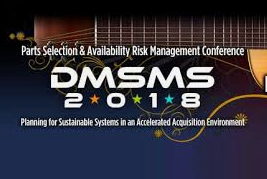 Please visit us at Booth #630 during the Diminishing Manufacturing Sources and Material Shortages Conference in Nashville, TN December 3rd-6th 2018.​

Mr. Erick Spory, CTO and President of GCI, will be presenting "IC Obsolescence Solutions without System Redesign" on Wednesday, December 5th, at 1:00 p.m.

Please stop by and see us!